Any seasoned marketer will tell you that a successful content strategy entails much more than catching prospects' attention. In today's digital marketplace, you need content that works across all media, engages audiences, and guides potential consumers to the best solution.
Only video content qualifies and drives successful multi-channel engagement. It's captivating, easily digestible, and, most importantly, it conveys its message faster and more clearly than any other medium. But don't take our word for it. Over the last decade, a significant increase in the demand for video marketing for both large and small businesses.
What is Video Content in Digital Marketing?
Video material refers to any content that is visually and audibly displayed. Video is widely used to promote a product or service and compel viewers to take specific actions such as click-throughs, purchases, and sharing. Advertisements, infomercials, webinars, and even tutorials all use video.
Any video content available on the internet is referred to as video content, regardless of the distribution method or technology utilized to distribute it. It might be a video on YouTube, Facebook, Vine, or your company's website. Video content is gaining popularity to engage customers across numerous media channels, including social media, email, search engine optimization, and pay-per-click advertising. On the other hand, Knowing how to convert YouTube videos to mp4 will also help you gain more viewers.
Vital Functions of Video Content in Digital Marketing
Content serves a range of purposes in marketing and advertising, including informing, motivating, and leading customers. However, video content's primary function is to be outstanding and entertaining. Here are the 5 functions of Video Content in Digital Marketing:
●     Attract
The first thing video content does is attract audiences' attention and compel them to view the video. Do it with a short teaser, an intriguing headline, or an eye-catching thumbnail. Video content needs to make an excellent first impression. Be sure that the content is engaging, entertaining, and concise. The point is to get viewers interested enough to keep watching.
●     Invoke Action
The objective of video content is to compel viewers to take action. Accomplish it by making a call to action, clicking on a link, or sharing the content. You want your viewers to do something that should be direct, concise, and evident. It's great if a viewer may complete their objective immediately after pressing play!
●     Gather Feedback
Video content isn't meant only to persuade your audience to take one specific action. It's also meant to give you feedback. By tracking your videos' engagement, you can identify which videos succeed in attracting, engaging, and persuading your audience and which ones do not. Use this information to improve your content and improve your campaigns' overall performance.
●     Build Trust
Video content's principal objective is to foster trust. Video is a beautiful way to humanize your business and demonstrate that actual people manage it. Suppose you're utilizing video to pique prospects' interest. In that case, you can also use it to illustrate your company's expertise and value by delivering accurate, actionable advice.
By utilizing video to convince consumers to purchase, you can demonstrate that you understand their wants and that your product or service will meet them.
●     Educate
Without proper communication and explanation, your video content will have little value. Use video content to inform and educate your viewers, whether that is through live video, recorded video, or animation.
How to Meet the Demands for Video Content in Digital Marketing
There are ways on how you can meet the needs of digital marketing through video: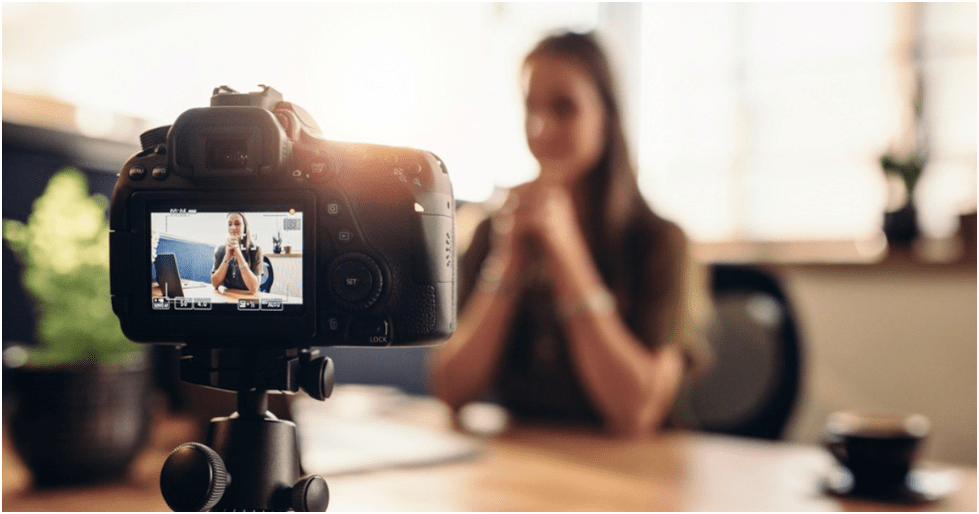 1. Have a Strategy
Consider video content as an investment in your long-term marketing plan. It is a technique of approaching marketing that is beneficial to your business. The first step in building a comprehensive marketing plan is developing a video content strategy.
2. Involve Your Target Audience
Marketers have always sought to gain insight into their clients' minds. You can use the video material to eavesdrop on your target audience's thoughts.
Client-created videos outperform the competition. It is critical for consumer interaction; they are much more likely to respond if they understand you made something just for them.
3. Produce High-Quality Content
If you make high-quality video content, here are ways how you can meet the needs of digital marketing through video:
Work with a knowledgeable team.
Use high-quality equipment and software
Make top-notch sound and lighting
Curate and optimize the content
Video content requires more time and money to make than other types of content. However, if you do it right, you'll have a more effective marketing tool to bring in more customers.
4. Use Video Marketing Tools
Video marketing tools are a vital part of any great digital marketing strategy. Several tools are available to help with the distribution and promotion of video content in today's digital marketing landscape. You can use video marketing tools to track your video content's effectiveness and understand your audience better.
You can also use video marketing tools to make the video creation process more accessible. You can utilize video editing software to improve the video's appearance and video hosting solutions to make it more available to your target audience.
5. Embrace Mobile
The mobile-friendly nature of today's digital marketing environment is critical. Mobile video content, such as advertising and articles in video format, is gaining popularity. Indeed, mobile device users currently outnumber television viewers. If you want to leverage video to meet digital marketing objectives, you must create mobile-friendly video content.
6. Don't Forget Storytelling
Video content's most significant attribute is its capacity to convey a story. If you want to use video to satisfy digital marketing needs, consider how your video may convey a story about your product or service. A customer's account of their engagement with your product or service. Utilize video to the fullest extent feasible to tell your narrative.
7. Don't Overdo it
Finally, to meet the expectations of video-based digital marketing, you must understand when to stop. Your plan for video content creation should not be excessively aggressive. It is not advisable to employ excessive amounts of video on your website or social media networks.
Pack video advertising should into email newsletters. Begin modestly, with one or two videos, and gauge response.
Finally,
The future of internet marketing is video content. Small and large businesses alike are realizing the potential of video marketing. Using mobile technology, Storytelling, and video marketing tools, you may use video to satisfy your digital marketing needs.
We hope this post has helped you with how to utilize video content to satisfy digital marketing needs. Best of luck with your video marketing efforts!